Outlet Munich offers the best products at the lowest prices
The best options for outlet shopping in Munich will be discussed in this article through Almanypedia, providing an excellent opportunity for shopping enthusiasts to indulge in their purchasing endeavors.
For those who search from one online store to another and wander on foot for hours between markets, comparing prices, examining materials, and assessing product quality in relation to the price, until they have the opportunity to win the best deal and seize it, we will save you the hassle and provide you with the information you need about Outlets in Munich in one place.
Outlet shopping as a method of shopping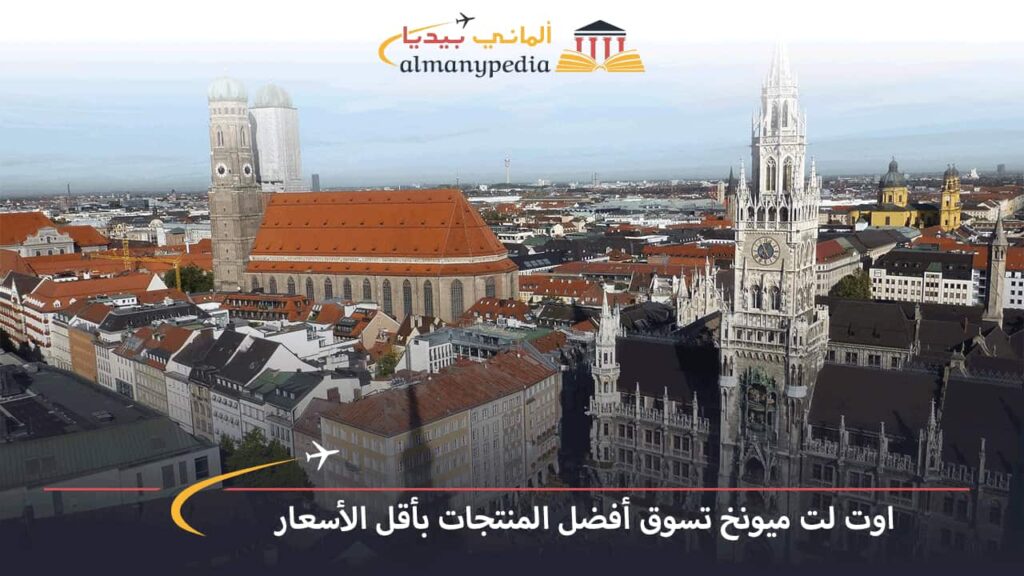 At the beginning of the "Outlet" term, we will address it before explaining the best outlet opportunities in Munich to help newcomers to this word understand its dimensions and history.
Outlet shopping, or shopping through outlets, is considered a sport in North America that many people enjoy engaging in during their shopping activities. Gradually, it has started to enter Europe and spread in Germany specifically.
You can also learn more about enjoying a unique shopping trip inside Shein Germany and get huge discounts
In outlet stores, you will find clothes, furniture, and household items available with discounts ranging from 30 to 60% off their original retail prices, which are typically higher in non-outlet stores.
It is a highly popular market for products that were not sold during their original season. Instead of disposing of them or returning them to the factories, stores offer them in this way in the markets, allowing us the opportunity to search for the best outlet deals in Munich and take advantage of the offers.
The best outlet in Munich
Have you heard of Outlet Munich and understood the concept? Well, here is our list that includes the top options for Outlet Munich for you to start shopping now.
Munich outlet SportScheck
If you are looking for offers on sports products to enjoy winter sports, long walks, mountain climbing, or suitable clothing for the gym or cycling, SportScheck will be a fantastic option for purchasing from Outlet München Germany with unbelievable discounts.
The store provides various shopping options, both in-store and through the website. It also offers different digital payment methods such as PayPal or Mastercard. When visiting, you can safely leave your car to complete your shopping experience.
Get to know the products and working hours through the outlet's website via the following link.
Also, read more about Zalando's German website, a journey into the world of fashion and style.
Bogner Outlet Extra München
Out-Let Germany Munich specializes in men's and women's clothing. You can visit them at 80993 Munich Germany and enjoy the finest shirts, suits, sweaters, shoes, bags, and other fantastic products.
The store's working hours start from 9:30 AM until 6:00 PM, every day of the week except Sunday, which is a day off. Credit cards are accepted as a valid payment method in the store.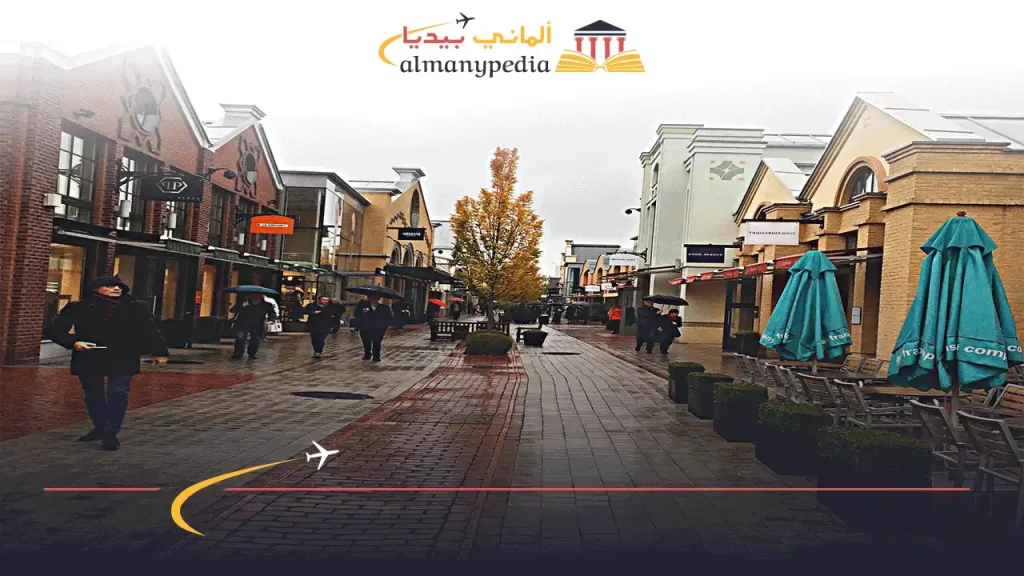 Designer Outlet Moosfeld Munich
This store is like a treasure trove where any woman can spend an incredible day, as they offer high-quality products and refined taste in handbags, purses, belts, wallets, leather accessories, and scarves.
They offer special offers for women to provide them with a unique shopping experience that makes them want to buy more and more from the store.
You can visit the store's website through the following link to explore more shopping opportunities they offer.
Lodenfrey Outlet Munich
Men's, women's, and even children's clothing, including coats, hats, shoes, dresses, and even watches and various accessories, can all be found at one of the best outlets in Munich, LODENFREY Outlet.
This place started as a small factory in 1842 and gradually evolved to become one of the most renowned fashion houses in the world and a symbol of the entire Bavarian region.
You can also find out more about the best children's clothing stores in Germany.
Where it offers high-end bags, exquisite jewelry, leather and classic shirts, and employs around 600 fashion designers from all over the world.
The online store will be available to you throughout the week, and through it, you can subscribe to their newsletter and receive the latest and greatest offers directly to your email. Visit their website now through the following link to stay updated on all the new releases.
Munich Outlet FAMOUS Exclusive Designer Outlet
If you are looking for the best outlet in Munich specializing in accessories specifically, then you must consider FAMOUS Exclusive Designer. This store has received high ratings from all its visitors who have praised the quality of its products and its exquisite taste.
This store operates from 11:00 AM to 7:00 PM, every day of the week except Sunday. You can contact them at +49 89 32744191.
Escada Outlet Munich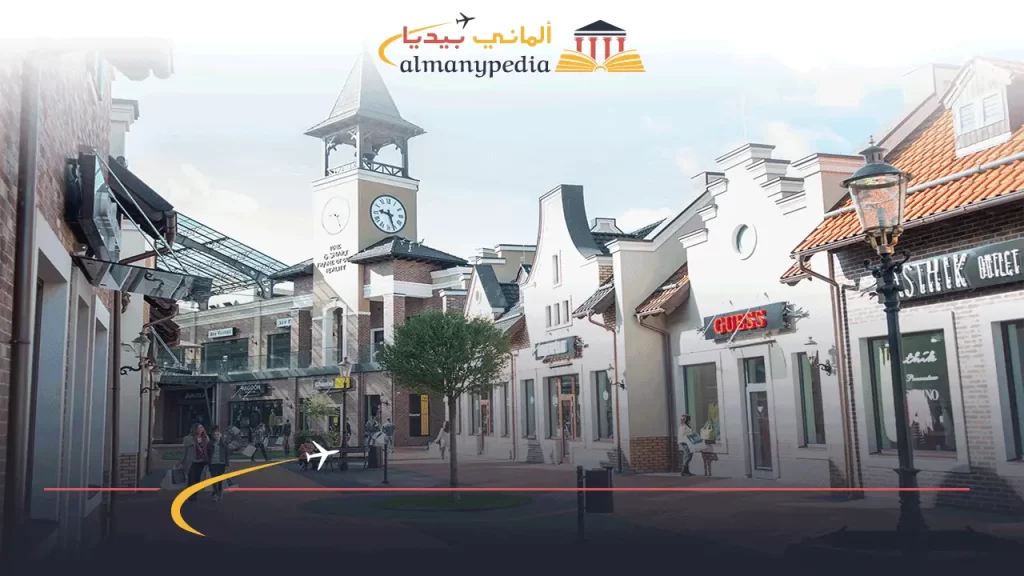 Escada Outlet Munich enjoys popularity and a special status among the list of the best outlets in Germany. Its rich history in the field of fashion and its extensive expertise make it worthy of detailed discussion.
Escada, Munich was founded in 1976 by a famous Swedish fashion model, Margaretha Ley, in collaboration with her husband.
Read more about the best online shopping sites in Germany.
From day one, they have been committed to including the best products, and they have paid great attention to tailoring and the quality of the fabrics used in them, resulting in high-quality products at reasonable prices.
By 1989, expansion began with the launch of a women's production line targeting women from all around the world before fragrances were introduced into the Escada Munich production line in 1990, resulting in the creation of the Escada Especiálle fragrance in 2011.
To establish their presence in the market of casual wear, evening wear, sportswear, accessories, and even handbags, and to be included in the list of the best outlets in Munich and Germany as a whole.
Please visit their website now through the following link.
Outlet Ingolstadt Munich
The Munich Outlet Ingolstadt, known as Ingolstadt village, is one of the most famous fashion houses in the city, and it comes among the most important German outlet Munich without a doubt.
It offers an unforgettable shopping experience from the largest brands that showcase their products at affordable prices.
When you visit them in the village of Ingolstadt in Otto-Hahn-Straße, you will find yourself strolling among over 110 shops owned by some of the world's most renowned fashion designers.
The experience becomes even more exciting as you discover new stores and relax in the diverse restaurants that offer you the best meals to unwind and recharge before continuing your shopping spree with great enthusiasm, all without worrying about your car thanks to the availability of free parking.
You can visit the website through the following link and learn more about Outlet Ingolstadt Munich to start preparing for your next visit.
You can also learn more about the best discounts at the German supermarket Lidl and the rules of operation.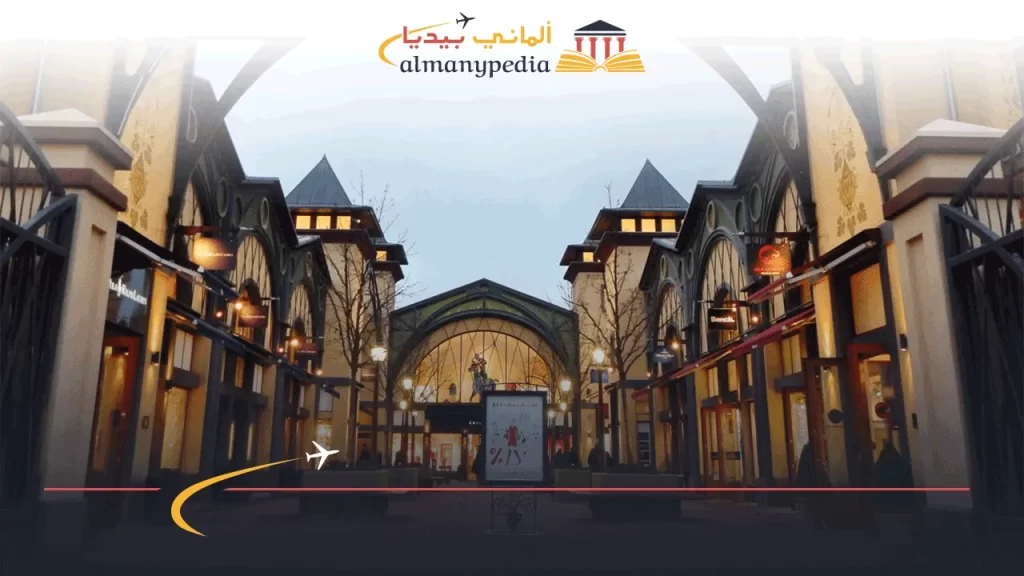 Frequently Asked Questions about the cheapest outlets in Munich
Is Munich a good choice for shopping in Germany?
Certainly, Munich is one of the major attractions for shopping tourism in Germany, not only in Europe. It is an ideal destination for bargain hunters and those seeking the highest quality at the lowest prices.
Are clothes generally cheap in Germany?
It depends on your budget, as the average price of jeans, for example, in Germany ranges between 50 and 100 euros, and a pair of shoes can cost you anywhere from 60 to 120 euros.