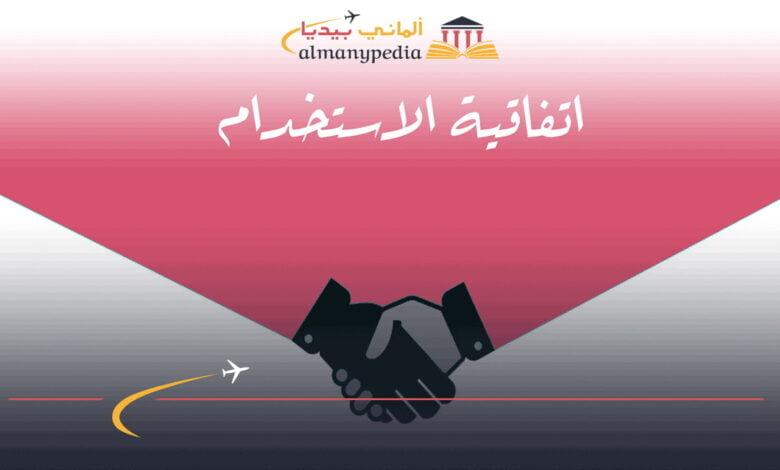 Welcome to Almanypedia, your guide to Germany. By using this website, you will gain valuable insights into life in Germany, including its customs and traditions. You agree to comply with and abide by the following terms and conditions. Therefore, please carefully review these terms.
Terms of Use Agreement for Almanypedia Website
1. Acceptance of Agreement: You agree to accept the terms and conditions stated in this agreement regarding the Almanypedia website. This agreement constitutes the entire agreement between us and you, and supersedes all prior agreements, warranties, and any previous agreement regarding the website, its content, or services provided by the website.
This agreement may be modified by us from time to time without prior notice to you, and the latest version of this agreement will be published on the website, which you should review before using the website.
2. Copyright: The content, organization, design, compilation, magnetic translation, digital dialogues, and all other matters related to the website are protected under copyright laws, trademarks, and other applicable intellectual property rights.
Any copying, distribution, or publication by you of any of the aforementioned items, in whole or in part, except as permitted, is prohibited, and you do not have any ownership rights to any content, document, or material displayed on the website. Furthermore, the publication of information or materials through the website does not constitute a waiver of any rights in such information or materials owned by the website.
3. Limited Usage Rights: Reviewing, printing, or downloading any content, illustration, or form from the website grants you only a limited, non-exclusive license for personal use and fair use for non-profit educational purposes. It does not permit reproduction, distribution, referral, sub-licensing, sale, preparation of derivative works, or any other use.
Reproduction of any part of the content, model, or document in any form or inclusion in any electronic or mechanical information retrieval system is prohibited, except for personal use (non-commercial or redistributive purposes).
4. Editing, Deletion, and Modification: We reserve the right, at our sole discretion, to edit, delete, or modify any document, information, or any other visible content on the website.
5. Acknowledgment of Responsibility: You acknowledge your full and sole legal responsibility for the accuracy of any materials, information, data, or images you upload and/or publish on the website. You also acknowledge that such materials, information, data, or images do not infringe or violate the intellectual property rights of any third party.
You also acknowledge that we are not responsible for whether the article is original, reproduced, or copied from any third party, or whether the article is attributed to someone other than the author. You bear full responsibility towards us and any third parties as a result of your non-compliance with this provision, and our approval to publish any materials, information, data, or images that you upload and/or publish on the website does not in any way imply that we assume any responsibility arising from them.
6. Links to Other Websites: The website contains links to other websites. However, we are not responsible for the accuracy of the content on any linked website or for the opinions expressed on such websites. We do not examine or verify the accuracy and completeness of the information contained on these websites. Inclusion of any website link on our site does not imply our endorsement or approval of the content therein. If you leave our website and access any linked website, you do so at your own risk and responsibility.
7. Cookie Policy and Google Analytics: The website uses its own cookies and similar technologies to store certain information, track data, visitor counts, and their associated information. Additionally, third-party cookies may be used by advertisers or advertising agencies who place advertisements on the website.
The website also contains some components transmitted by Google Analytics, which is an analytical service for measuring web traffic provided by Google in this case as well. These are third-party cookies that are collected and managed anonymously to monitor and improve the performance of the hosting website (performance cookies).
Google Analytics uses "cookies" to collect and analyze information about how the website is used. This information is gathered through Google Analytics and processed for the purpose of generating reports for the website.
For more information, please also refer to our privacy policy or feel free to contact us at any time.